What Makes A Business Stand Out?
Brands differentiate themselves from competitors by providing customers with an experience they can't find anywhere else. This experience is rooted in how the brand presents itself to customers, influencing their interactions with the business.
One word dictates this influence; Brand Image. In today's digital era, this factor is impacted by intriguing UI and emotionally driven UX, which shows why more businesses hire UI/UX designers to elevate their brand's presence in the digital world.
But What Goes Into Making A Successful Brand Image?
The success of a brand image is evident in how you can instantly recognize McDonald's golden arches or Nike's Swoosh logo without a second thought. Going into depth, brand image can be broken down into two components which are:
Design, which includes packaging, imagery, typography, and colors
Experience, which includes values, voice, advertising, and a catchy slogan
The aspect of design aims to make a mental connection with customers, while experience is more about emotional connection, both of which result in brand loyalty. UI/UX designers directly influence these factors, making them the catalyst that drives positive brand image.
How UI/UX Designers Influence Brand Image
Brand Image and UI Design
A Look That Can't Be Mistaken
What do four rings and a prancing horse have in common? Both represent the best-in-class sports car manufacturers, each having a unique brand image: Audi and Ferrari. UI/UX design is thus not only limited to your business's website but also plays an important role when creating memorable brand logos/designs.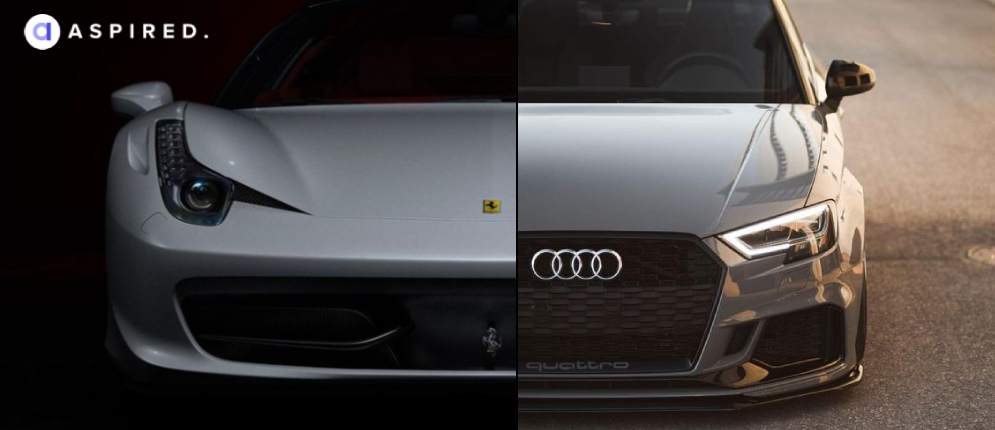 Experienced UI/UX designers can understand your brand's vision and values on a deep level enabling them to create logos inspired by avatars and designs that can intuitively represent your brand while differentiating it from competitors.
The Right Aesthetics For The Job
The aesthetic choice is integral to creating an ever-lasting brand image; it's no wonder the image of a specific clown mascot finds its way to your head when looking at red and yellow stripes. Color schemes, fonts, images, spacing, and layout bring a brand to life by allowing customers to associate specific feelings with your brand's aesthetics.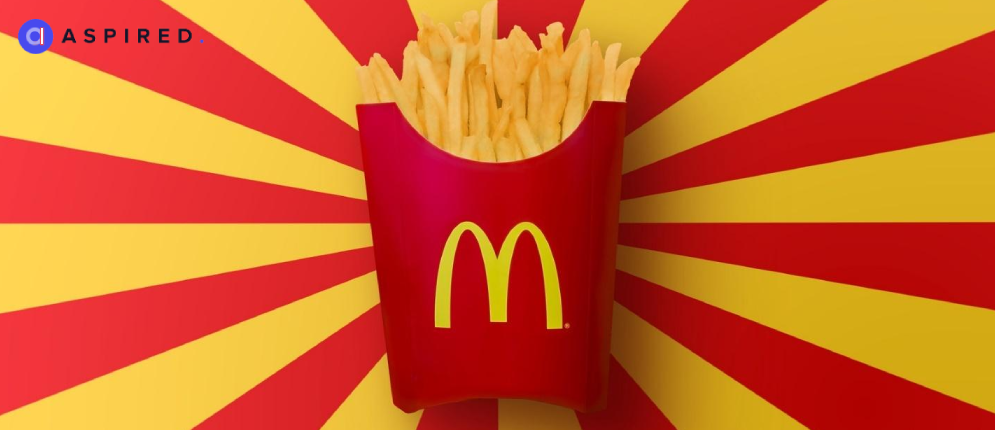 To create this sense of belonging, UI/UX designers select aesthetics that best match the brand's voice. A serious brand image would require a clean-cut font like Times New Roman, a monochromatic color scheme, and text spaced far apart to show tranquility. On the other hand, a playful brand image would incorporate a font such as Impact, a complementary color scheme with close or uneven text spacing.
Credibility Can Go a Long Way
An essential part of brand image is ownership, which boils down to how a brand can credibly present itself throughout various mediums. This means being consistent in aesthetics across products, advertisements, and overall digital presence. You'd never see a blue bottle of Coca-Cola, would you? The brand remains consistent with its red color scheme in all its beverages and online endeavors.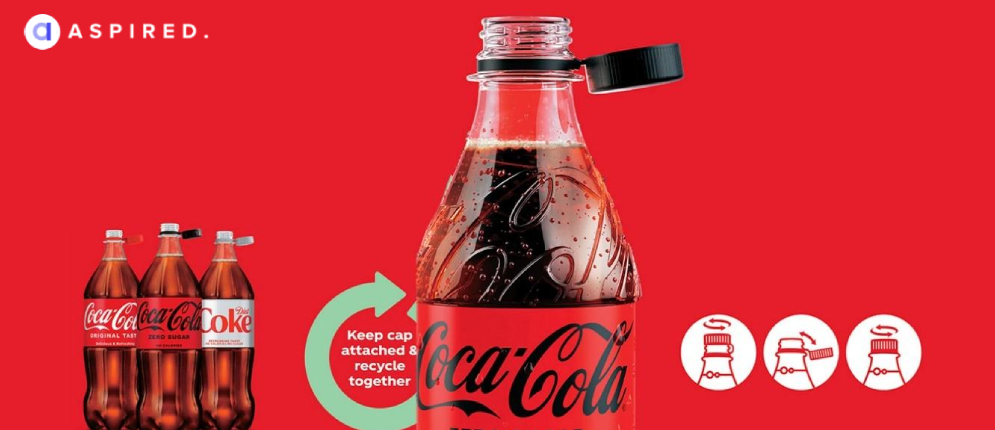 The devil is in the details, but luckily with a remote staffing agency like Aspired, you can hire UI/UX designers that go out of their way to flesh out the entire brand's identity on its products, website, and social media in a credible manner. This includes incorporating the right images, colors, fonts, and graphics that resonate with your brand.
Brand Image and UX Design
The Right Brand For The Right Users
The first step in establishing a lovable brand image is understanding what the users need and expect from your business. What would happen if a brand like Adidas started to praise the consumption of Pizza on the regular? How would that be received by customers that associate the brand with sports and athleticism?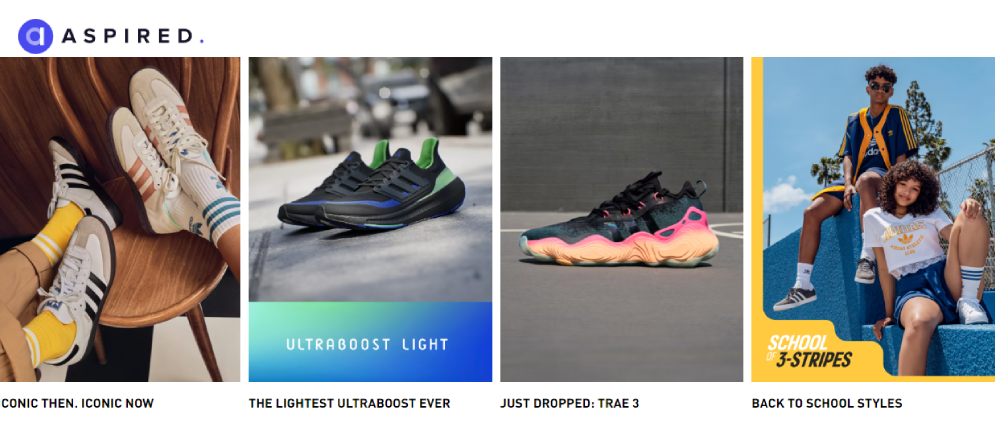 To create a sense of belonging with customers, skilled UI/UX designers conduct research regarding the customer's thoughts and interactions with the brand to gain a sense of direction on how the brand is to be presented. This includes conducting interviews and surveys and using acquired data to tweak the brand image in a favorable manner for customers.
Stories That Form Emotional Connections
Creating an emotional connection through products and visual storytelling is the primary goal of both UX design and branding. The moment you get on Pagani's website, you're presented with a loading animation reminiscent of their car's exhaust tips. A simple scroll leads to a page with the words past, present, and future, each showcasing the company's pristine design and automotive heritage seamlessly.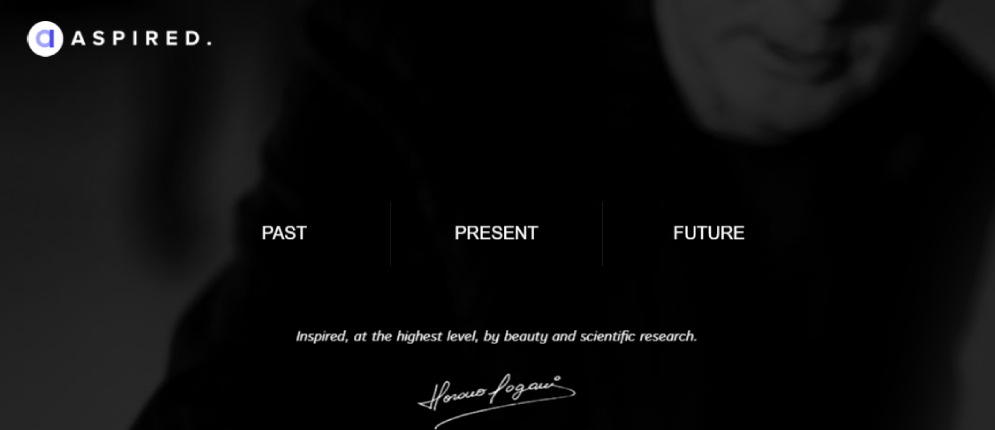 Users consume information through these unique experiences with your brand, whether through your logos, products, website, or app. These creative aspects within your products and branding are where the best UI/UX developers truly shine. They're able to integrate your values seamlessly, which not only gets your brand's story across but also connects with your audience on an emotional level.
Consistency Equals Safety and Trust
Projecting the brand and its feelings into the consumer's mind is where consistent UX comes into play. Consistency throughout your online brand presence transmits trustworthiness, comfort, and safety to users. Apple's website showcases consistency by going for an all-white minimalist color scheme; now, imagine how off-putting it would be to find one of their pages with multiple colors and designs everywhere.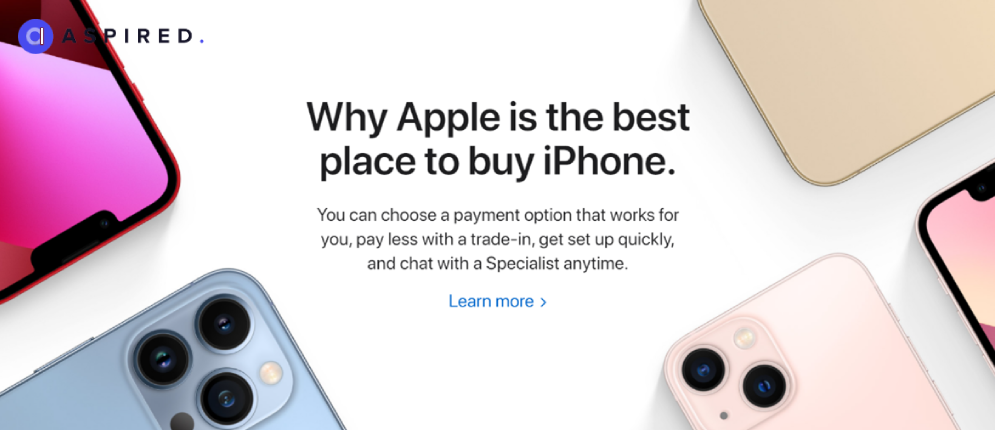 A brand's website has to make sure that it remains true to itself throughout each page. Thus, expert UI/UX designers incorporate factors such as stability, layout, and design cohesively across the entire experience. This ensures that the whole website is on the same wavelength, creating a stronger brand image that proves reliable for users.
Elevate Your Brand Image
Implementing strategic UI/UX can be the key to unlocking a positive brand image for your businesses, and this key is just a step away. Elevate your brand image by hiring top-of-the-line UI/UX designers that can translate your brands through creative designs and intuitive user experiences, resulting in a brand that finds itself in place of your customer's hearts.
Hire UI/UX Designers With Aspired
With Aspired, you can hire UI/UX designers who use industry best practices and a creative thought process to build your unique brand image. Experience the Aspired difference and get your remote personnel in just 48 hours while enjoying transparent access to all of our teams and development processes.
FAQs
These five steps provide a basic layout for recruiting skilled UI/UX designers:
Define requirements and create a job description
Find and shortlist skilled candidates
Check their portfolios to check for experience
Conduct technical interviews to find the best one
Sign a contract with the best UI/UX designer
Strong sense of creativity
Knowledge of design principles
Intuitive thought process
Problem-solving ability
Research skill
Technical knowledge of IT
Attention to detail
Industry knowledge
Collaborative ability
Communication skills
An intermediate UI/UX designer can charge you anywhere from $21 to $66 an hour, while an experienced UI/UX designer can charge you $46 to $91 an hour.